SMT KHY-M7153-00X JA10AA-21W Solenoid Valve
| | |
| --- | --- |
| Unit Price: | USD 90.0000 - 95.0000 / Bag/Bags |
| Payment Type: | T/T,D/P,Money Gram,Western Union |
| Terms of Trade: | FOB,CFR |
| Min. Order: | 1 Bag/Bags |
| Delivery Time: | 1 Days |

Packaging:
foam+carton
Productivity:
1000pcs/month
Brand:
YAMAHA
Transportation:
Ocean,Land,Air
Place of Origin:
China
Supply Ability:
1000pcs/month
Certificate:
SGS
Port:

Shenzhen
Basic Info
Model No.: KHY -M7153-00X
Certification: CE, ISO
Demoulding: Automatic
Heating System: Electric
Function: High Temperature Resistance
Mould Life: >1,000,000 shots
Automatic Grade: Automatic
Condition: New
Customized: Customized
Warranty: 6 Months
Price: EXW
Original Place: Dongguan, China(mainland)
Port: Shenzhen/Hongkong
Type: Solenoid Value
P/N: KHY -M7153-00X
Product Description
SMT KHY-M7153-00X JA10AA-21W Solenoid Valve
KHY-M7153-00X YAMAHA JA10AA-21W solenoid Valve could work for YG12/YS12/YS24 YAMAHA machine. Because of our company's 12 anniversary, It's  the right time to perchase if you want it.
Product Description
Part number: KHY-M7153-00X or JA10AA-21W
Stock :Yes
Certification: SGS
MOQ: 1
Type: Solenoid Valve 
Port: shenzhen/Hongkong
Shipping Fast air transport: UPS; DHL; EMS; TNT;Fedex and your own shipping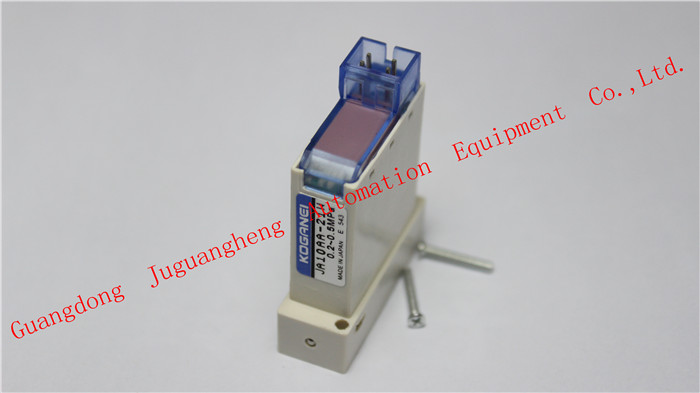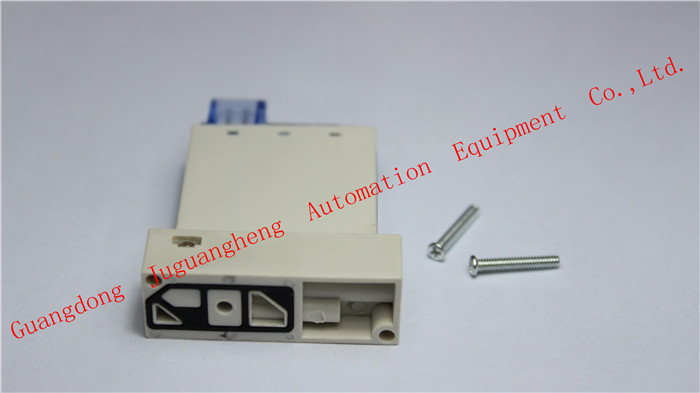 Yamaha feeder same as KHY -M7153-00X Solenoid Value 
| | | |
| --- | --- | --- |
| Brand name | Specification | Size |
| YAMAHA | CL KW1-M1500-030 | 8MM 0201 8X2 Feeder |
| YAMAHA | CL KW1-M1400-00X | 8MM 0402 8X2 Feeder |
| YAMAHA | CL KW1-M1100-000 | 8MM 0603 8X4 Feeder |
| YAMAHA | CL KW1-M2200-300 | 12MM Feeder |
| YAMAHA | CL KW1-M3200-100 | 16MM Feeder |
| YAMAHA | CL | 24MM Feeder |
| YAMAHA | CL | 32MM Feeder |
| YAMAHA | CL | 44MM Feeder |
| YAMAHA | CL | 56MM Feeder |
| YAMAHA | FT | 8MM 0402 Feeder |
| YAMAHA | FT | 8MM 0603 Feeder |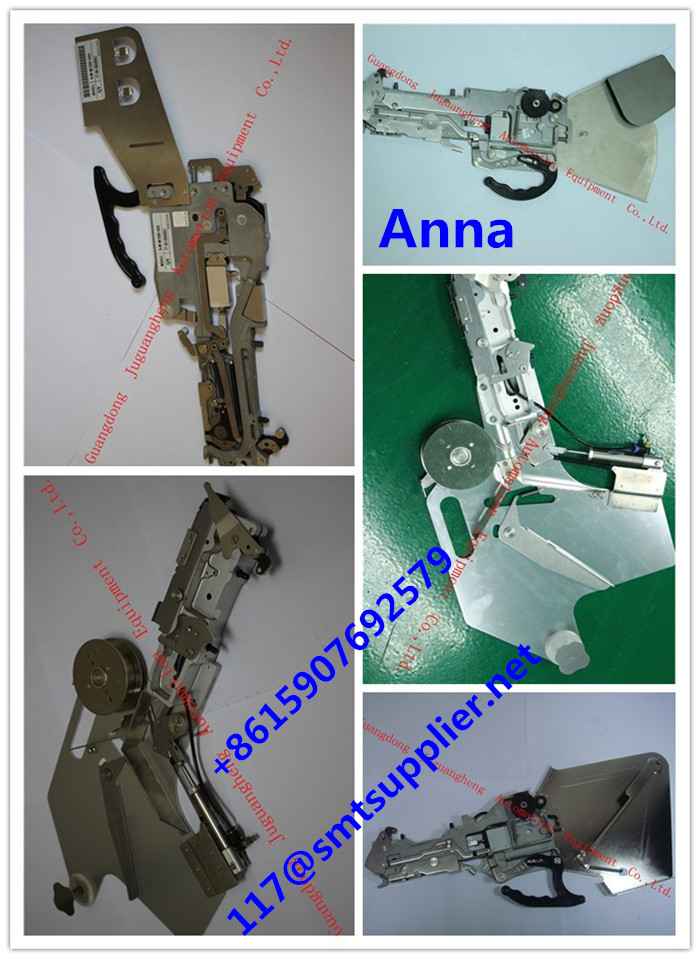 Company Information
"Guangdong Juguangheng Automation Equipment Co.,Ltd." located in Chang'an town, Dongguan, China, which been endowed with "one of the most famous manufacturing industry town" in China. Mainly offer Laser marking machine, Laser cutting machine, Laser welding machine, Security monitoring focusing machine, AOI detecting machine, X-RAY, Steel mesh cleaning machine, BGA rework station, 3D paste thickness gauge, SMT solder paste mixer, Reflow checker, Feeder instrument calibration, SMD components counter, PCB up and down board machine, Solder paste printing machine,Conveyor and nozzle cleaning machine.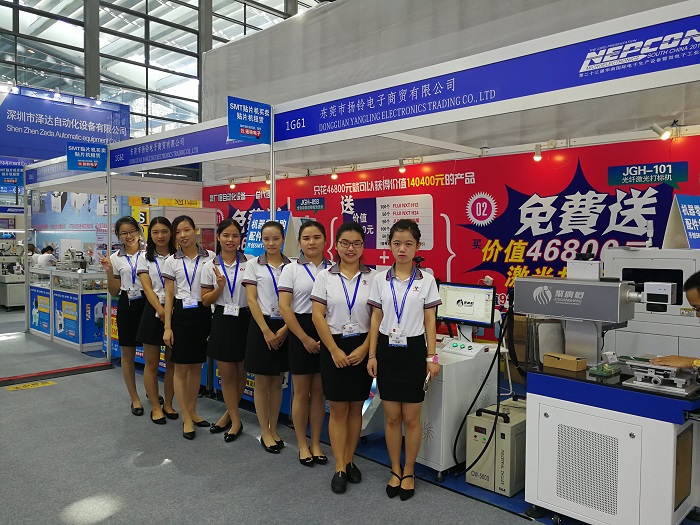 There are different brand valve/Cylinder/Sensor/Sanbu Switch and so on
2MGTHA061200 FUJI NXTII H24 Solenoid valve
00300601-05 Siemens S20 Sensor
00300905-05 Siemens S20 Sensor
00326025-02 Siemens S20 Sensor
00376222-01 24V DC Siemens S20 Solenoid valve
A1038D E3X-DA11-N Omron Sensor
A1038L E3X-NH11 CP643 Sensor
A1039T FS-T20 QP242 KEYENCE Amplifier
A1039Z FS-V11 CP7 KEYENCE Amplifier
A1040M FX-7 Sensor
A1040T F2R TAKEX Sensor
A1042A PX7-CRD FUJI CP642 Amplifier
A1042T HPX-T1 CP6 JUKI Amplifier
A1042Z HPX-H1-019 QP242 Amplifier
A1068C HPX-NT1 XP142 Amplifier
A4002A VUE07-M54AC PISCO VUL 07A Sensor
A10622 FUJI CP643E FS-V1 Sensor
A10624 PS-T1 Amplifier
CDQ2A16-10DC-A73 Cylinder
CSQC1340 FUJI PS-R30N Sensor
CSQL0240 F10M2AJ-24W-F10T2 F10T2-PS3 Solenoid valve
CX-21P SUNX Sensor
DGQC0760 DL-S7707 FUJI CP7 Sensor
E3F-DS10Y1 Sensor
E3F-DS30C4 E3F3-D11 Sensor
E3V3-D61 Sensor
E18-BOIN1 Sensor
EE-SX471 Omron Sensor
EHPJ-E21 Sanbu Switch
EX-13EAD EX-13EP Sensor
FUJI FS-L41 Sensor
FUJI FS-L71 Sensor
FUJI Fuji CP7 Solenoid valve
H1007F H10066 FUJI XP242 243 Generator
H1009D FUJI XPF Solenoid valve ZH05BS-01-01
H1063E VM1010-4NU-01 GA010E1-25-PS DC24V SMC Solenoid valve
H1063M VM131-01-01 SMC Solenoid valve
H1067C FUJI CP643ME Solenoid valve A12PD25-P
H1067R A12GD25-1L-Z FUJI CP6 Solenoid valve
H1068Z PCD2413-NB-D24 FUJI CP643 13 Solenoid valve
H1082T RCS-242-M3-D24MP Solenoid valve
H1084A SS23H-M5-D24-UPK Sensor
H1124D FUJI XP242 243 Solenoid valve
H1132A Fuji Solenoid valve
H1332A VQ1201-5 FUJI DC24V Solenoid valve
H3006A FU-42 optical fiber
H3009A EP4-321 CP6 HOKUYO optical fiber
H10661 FUJI F15T4-F4-PL3-DC24V Solenoid valve
H10697 PCD245-NB-D24 FUJI CP6 Solenoid valve
H11224 FUJI XP Solenoid valve
H63468 FUJI NXTII Solenoid valve
HPJ-A21 YAMATAKE FUJI JUKI Sanbu Switch
J9065157A Samsung 8MM Feeder Sensor
JG2-20 KORODA Cylinder
KG7-M9166-00X Yamaha Cylinder
KGA-M928B-00X Yamaha Sensor
KH4-M9166-00X Yamaha Cylinder
KHY-M7153-00X Yamaha Solenoid valve JA10AA-21W
KM1-M7162-10X Yamaha YV100X XG II Solenoid valve A040E1-56W
KM1-M7162-11X Yamaha YV100TT Solenoid valve A040E1-54W
KM1-M7162-20X Yamaha YV100II Solenoid valve A010E1-35W
KM1-M7163-20X Yamaha YV100X.XG Solenoid valve A010E1-37W
KM1-M7163-21X Yamaha YV100X Solenoid valve A010E1-54W
KMO-M655F-10X Yamaha Sensor TAKEX DZ-7232-PM
KU0-M3410-41X Yamaha YV100X Solenoid valve A010E1-32W
KV7-M9283-00X Yamaha Cylinder
KV8-M71YA-00X Yamaha YV100X XG II Solenoid valve
KV8-M7162-20X YAMAHA VALVE 55W Solenoid valve
KW1-M1185-00X Yamaha CL 8MM Feeder Cylinder
MPH5040 Fuji CP4 CP43 Solenoid valve
MQQLDV25-20-XM4-A MQQLA408 Panasonic Cylinder
MQQLDV32-20-XM4-A MQQLA408 Panasonic Cylinder
N310P919 PANADAC-919 Panasonic AVK Sensor
N510054843AA Panasonic NPM Solenoid valve
PCDE-344 Solenoid valve
PS-R30N Sensor
S2085H FUJI CP6 Cylinder DAD25x40-3731W
S2092A CDJPB15-5D Cylinder
S2102A CDQ2A32-45D Cylinder
S2113H CDQ2D16-10D-F7BV Cylinder
S2126L FUJI XP242 Cylinder
S2209A S20655 CDAS 16X15 Cylinder
S3122A E3S-LS3C1D Sensor
S3122Z E3S-LS3RC4 Omron Sensor
S3128A EZ-18T GL2 Amplifier
S3130A PS-47 CP6 KEYENCE Sensor
S3148X HPJ-T21 XP243E Sanbu Switch
S3184H CS7G KOGANEI Solenoid valve
S3185A FUJI CP6 Sensor D-A73
S4027B E32-T14L Sensor
S4029T S4029H SH-21 SUNX Sensor
S4039A EE-SG3M Sensor
S4040W EE-SPX305-W2A Omron Sensor
S4040X EE-SPX306-W2A CP6 D2 Sensor
S4040Y EE-SPX405-W2A Omron Sensor
S4040Z EE-SPX406-W2A Omron Sensor
S4045C EE-SX870A Omron Sensor
S4045M EE-SX872A Omron Sensor
S4046E EE-SPX302-W2A-2M Omron Sensor
S4046L EE-SPX402-W2A Omron Sensor
S4077L PM-L44P Sensor
S5161A FUJI XP242 243 Sensor
S31385 EX-13A-R-FKS SUNX Switch
S40321 FUJI DL-S4R TADEX Amplifier
S40321 FUJI XP Sensor
S40545 HPF-S086-A QP242 A1042Z optical fiber
SH22 SUNX Sensor
SUNX GX-3SB Sensor
WPA5152 CP6 Cylinder SPCHA7-25-12-Z3-B
WPH1181 FUJI MDV235-P-Z CP6 Solenoid valve
XS03764 FUJI NXTII V12 Solenoid valve
ZG553A Sensor
Samsung Cylinder CDJ2WB16AB-TO775-15
Panasonic CM88 VKF334V-5G Solenoid valve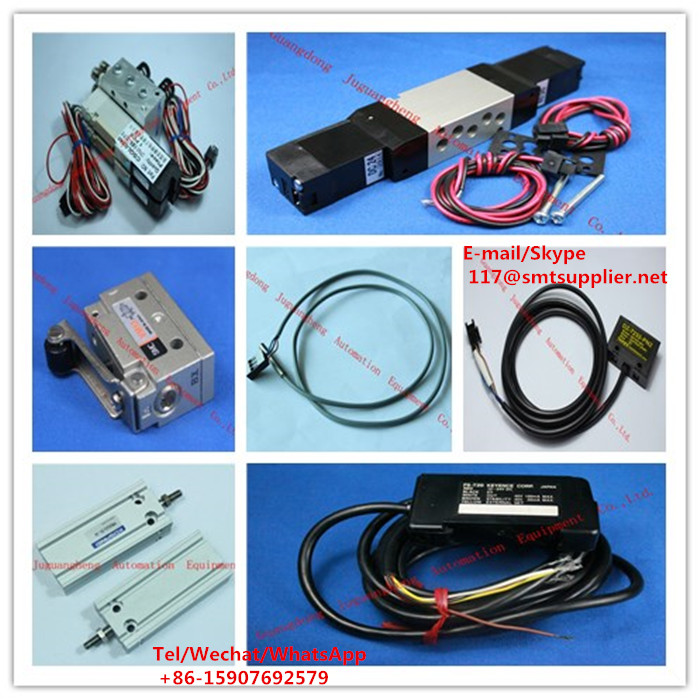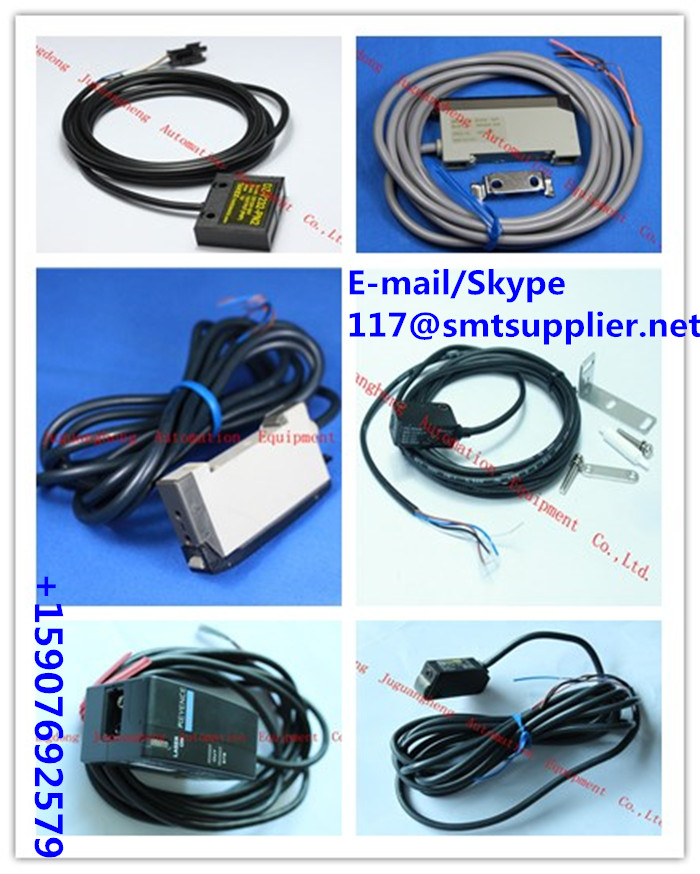 Shipping: 
 1). We ship to world wide
 2). Most orders ship within 1~7days after payment
 3). Item shipped from china mainland using airmail by EMS, DHL, or Hong Kong post,we accept the customer's shipping request
 4).100%T/T before shipment, after we shipped the goods, we will email you the shipping information.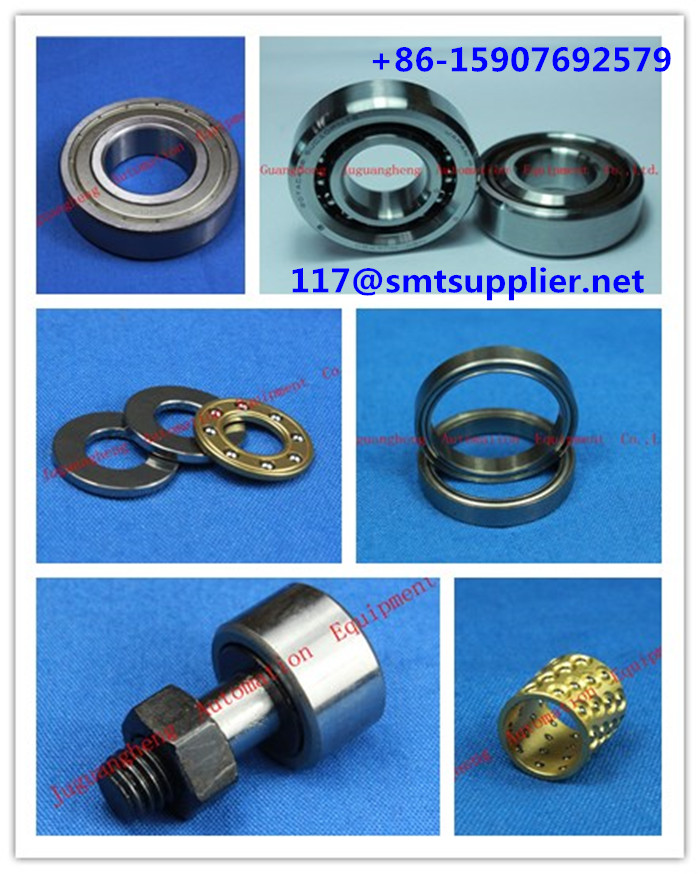 2017-10-11  Anna
Facebook: YLAnna15907692579
"Guangdong Juguangheng Automation Equipment Co., Ltd." located in Chang'an town Dongguan, which been endowed with "one of the most famous manufacturing industry town" in China. We mainly engaged in SMT equipment, SMT consumables, SMT spare parts, SMT lubricants and processing of SMT. We also do selling and recycling of SMT machines. We offer SMT machine repair and maintenance services for board, servo, motor. Our parent company Yangling Electronics Co., Ltd. established in 2005, with 11 years history. For many years, we has kept close and friendly relationship with some well-known suppliers of SMT line, offered advanced production equipment, SMT tools, accessories and consumables to the OEM and OEM manufacturers.
Juguangheng has a 2000-square-meter production workshop and has its own R&D team and production department which are able to develop and produce different kinds of SMT nozzles, accessories and mechanical feeder, vibration feeder, electric feeder. We are able to customized special nozzles as customers requirements. After years of researching and developing, we have been able to product independent brand SMT equipment and automation equipment. The representative products are nozzle cleaning machine, hand-place desk, parallel transfer machine, SMD chip counter, solder paste mixer, feeder calibrator, etc.
Juguangheng is facing two tasks at present. First at all, to ensure that our customers are satisfied with us and help them to have a better use of our products. In order to improve their production ability and achieve a win-win situation. Secondly, focus on developing markets and small customers in remote to expand our service scope.
To ensure our market advantages, we must strengthen our services: basic service and value-added service, since recently, competition is becoming more and more furiously. For suppliers, the winner will belong to who have more stock and good services. We also help our customer to adjust their machine to the best condition to extend its greatest potential and offer support to our customers in quality, efficiency, management and technology. On the Other hand, we should know more about the SMT market, and predict the tendency of future market.
Through attending NEPCON China and Years efforts of our colleagues, Juguangheng has made some achievements in recent years and get constantly growing situation in market share, which narrow the gap with our competitors.
Our advantage is more than 10 years experience in SMT line, so we can supply the products to meet the customer`s need. Clients studying with us about SMT market prospect, including products and technology.
Company Name: Guangdong Juguangheng Automation Equipment Co.,Ltd.
Representative: An Chen
Product/Service: SMT Feeder , SMT Nozzle , Nozzle Cleaning Machine , Juki Feeder , Yamaha Feeder , SMT Grease and Spare Parts
Capital (Million US $): 100,000,000
Year Established: 2005
Total Annual Sales Volume (Million US $): Above US$100 Million
Export Percentage: 51% - 60%
Total Annual Purchase Volume (Million US $): US$1 Million - US$2.5 Million
No. of Production Lines: 6
No. of R&D Staff: 11 -20 People
No. of QC Staff: 11 -20 People
OEM Services Provided: yes
Factory Size (Sq.meters): 1,000-3,000 square meters
Factory Location: 2/F-a, Building B, No. 5, Hengzhong Road, Xinan Community, Changan Town, Dongguan City, Guangdong, China
Contact Person: Ms. Anna
Tel: 86-0769-81554011